March 30, 2010 9:17 am
Last night, I finished the leg on Sock 2. Since I was working on the leg, I didn't really need my sock book to do anything. Until this morning when I wanted to start on the heel flap.
I was going to finish the pair of socks before starting on something else. I knew I had the book at the yarn store on Friday when I started Sock 2. I was pretty sure I'd left with it and that I had it on Saturday at my friend's house. I was hoping, though, that it was at the yarn store since my friend lives an hour away and happens to be out of town through Sunday. Sadly, it was not at the yarn store so I'm not sure how to finish my sock just yet!
Instead, I went ahead and bought yarn for my sweater. I'll be making Mr Greenjeans out of a lovely green Berroco Vintage.
Here's the sweater, picture from Knitty.com.
And here's the yarn.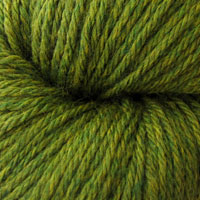 Let's hope this one fits me!
Comments
(212)
Write comment